About Abilities Discovered, Inc
Abilities Discovered, Inc. (ADI) is a responsible and respectable organization dedicated to enhancing the lives of individuals with disabilities through employment and personal support. Abilities Discovered, Inc. is a private nonprofit United Way agency founded in 1987. Those associated with Abilities Discovered, Inc. share a belief that persons with disabilities should't be segregated and should live, work, and laugh alongside all of us. Abilities Discovered, Inc goal is helping people help themselves, one person at a time.
People who seek support from ADI explore their desires and needs as well as the options that were once unknown. Safety and health are always a priority. Goals might include: making new friends, finding a job, going to college, buying a home, having a spouse, traveling, being in a choir, living on their own, volunteering, learning to swim, learning to drive, living their dream to act, painting, practicing computer coding, or helping other people. Everyone's dreams are unique. The people associated with Abilities Discovered, Inc. share the belief that people with disabilities should live, work, and laugh alongside all of us.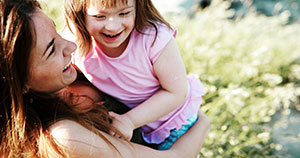 Community Access Individual (CAI)
is designed to be teaching and coaching in nature. With a 1:1 staff to participant ratio, the intended outcome is to improve the participant's access to the community through an increase of skills, natural support(s) and/or less paid support(s). During CAI services participants are encouraged to develop a skill or hobby.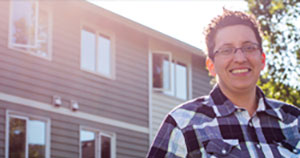 Community Living Support (CLS)
is provided to individuals who reside in family homes or their own home. CLS focuses on assisting people with disabilities to become participating members of their neighborhoods. This may include assistance with cleaning, personal care tasks, doctor appointments, healthy cooking, exercising, and improving relationships with loved ones and other local connections.
Maree Chandler
Executive Director
Originally from Syracuse of upstate New York, Maree has always had a flair for empowering others. As a licensed clinical social worker, Maree earned her master's degree in social work at University of Georgia. Her undergraduate degree in psychology is from SUNY Fredonia.
Nakeena Swinson
Human Resources Coordinator
Originally from Mamaroneck, New York, Keena moved to Perry and has been working miracles for us since 2007. Keena has proven herself to be a logical and resourceful team member. She is an industrious and agile part of our team and many of us rely on her for advice.
Melinda Beasley
Program Manager
Born in Georgia, Melinda has been on our team of compassionate advocates since 1989. She has earned two master's degrees: Master of Science in Rehabilitation Counseling (Fort Valley State University) and Master of Science in Family Studies (Mercer University School of Medicine).
All staff will appear on this page soon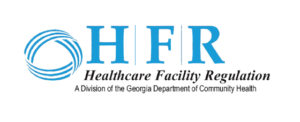 We are licensed through the Georgia Department of Community Health's Healthcare Facility Regulation Division. Abilities Discovered, Inc. has a license as a Private Home Care Provider and has permits for Community Living Arrangements.

We are accredited by the Council on Quality and Leadership. Abilities Discovered, Inc. has earned the maximum length of accreditation.